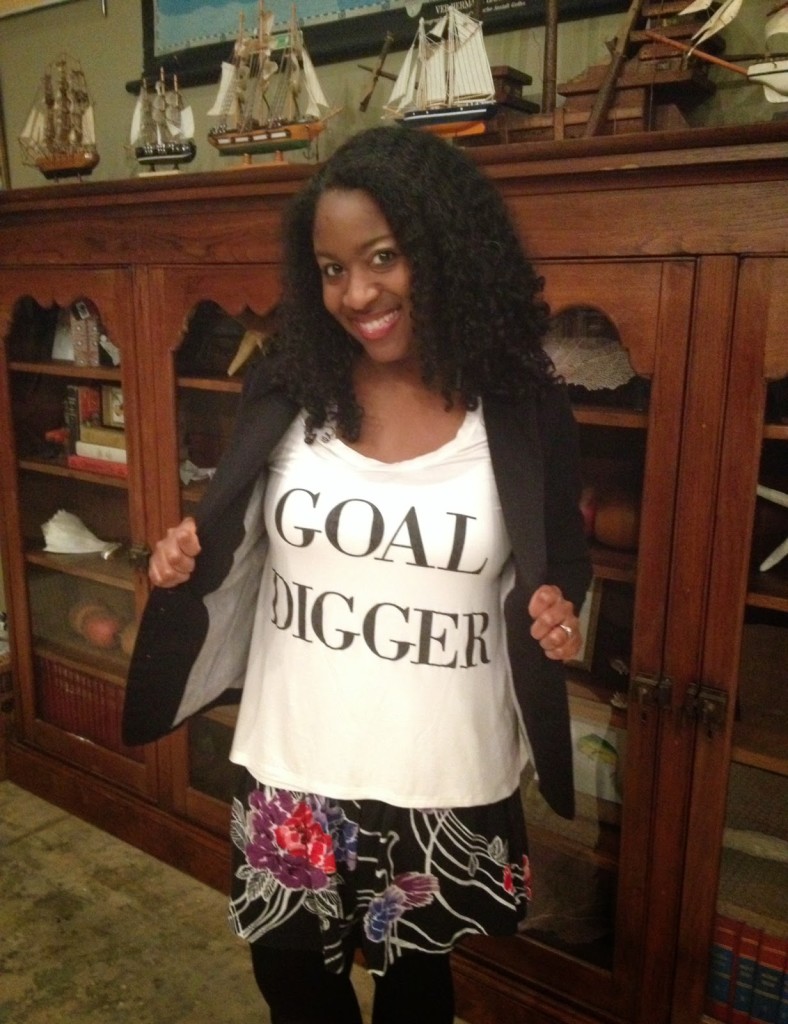 Are you a goal digger? I am.
Lately, many people have adopted a too cool for school attitude about New Year's resolutions. Some folks think setting goals at the start of the year is a waste of time. You won't accomplish them anyway, right?
WRONG!
I think it's a great idea to set goals at the start of the year. It's such a great way to get motivated and re-energized.
Earlier this month on WriteousBabe.com, I shared some of my resolutions in the blog post "Resolutions for Writeous Babes."
I also shared my feminist New Year's resolutions in my January column for B-Metro magazine.
I must confess, though, that there was a time when every December I would compile a list of 99 things — yes, 99 things! — that I wanted to achieve the following year. As you might have guessed, I didn't accomplish most of these. Many were forgotten by April!
But I have finally developed an efficient and effective goal-setting process that has helped me accomplish so many of my personal and professional aspirations.
Last week on WriteousBabe.com, I shared five mistakes that you might be making when setting goals. These are five mistakes I often made until recently.
This week I had the honor of hosting a goal-setting workshop for some members of See Jane Write, the network for women writers, bloggers and entrepreneurs that I run in Birmingham. I had a blast walking these ladies through my personal goal-setting process. It was such a joy to see them establish lofty aspirations of their own.
If you need help setting your goals for 2015, consider enrolling in my time management e-course How to Write and Have a Life. This course features lessons on goal-setting and drafting vision statements because having clear and specific goals is one of the best ways to make the most of your time.
Write on, goal diggers!