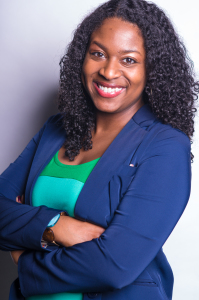 Hi, I'm Javacia. Welcome to my website.
I am a blogger, freelance writer, and educator living in Birmingham, Ala. I am also the founder of See Jane Write, a networking organization for female writers, journalists, and bloggers in Birmingham. In July 2013 I launched SeeJaneWriteMagazine.com to be a resource for women writers nationwide.
In October 2008, I was struck by a car while crossing a busy street in downtown Louisville. I was leaving The Courier-Journal, the newspaper for which I worked as a reporter and columnist. When my body slammed into the cool, damp asphalt on this rainy night my first thought was, "This is going to make a great column."
This story is a perfect illustration of my lifelong passion for writing. A native of Birmingham, I returned to my hometown in 2009 to teach early American literature, which explains my crush on Edgar Allan Poe. I continue my journalism career working as a freelance writer for various local and national publications including Birmingham magazine and USA Today.
I often say writing isn't something I do; it's who I am.
I am equally passionate about feminism and empowering women and girls. I blog about "writing my way through life as a southern fried feminist" at WriteousBabe.com.
If you're looking for a new freelance features writer for your publication, look no further.  If you need someone to speak at your next event about writing, blogging, social media, or women's issues – I'm your girl for that too.